DJ Thumbprint, reppin' Kids Of Soul, Massive Selector, Earthbound Radio, and Soul Province, dropped this ill mix a couple weeks ago. being, that i am so lazy, i am finally throwing this up for grabs. yessir, this is free. it has a little nujazz, a little latin vibes, a little afrobeat, and whole lot of dopeness . damn it is a great listen. this was made in for the Massive Selector SD 2 year anniversary. DL this shit, and bring it with you in your car, ipod, zune, and etc. it will make your day a little more enjoyable. free. yes. free... and btw... he has also has a disco-funk cd, Penasquitos Nights... very dope! get that right by clicking this image: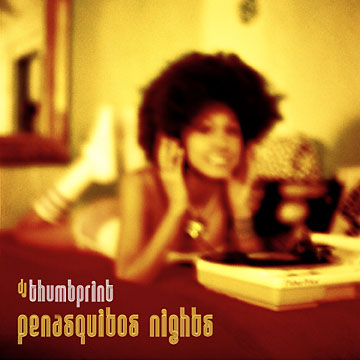 you can catch DJ Thumbprint every 2nd and 4th Thursdays on Chief Rocka events @ Red C Lounge, Downtown Gas Lamp District, San Diego. he is also one of the original resident selectors of Earthbound Radio's weekly show, Tru Skool Tuesdays... follow their awesome blog:


Tru Skool Tuesdays
DOWNLOAD MIXTAPE HERE!!!!