Video by Cadre Media
Directed by Hayves Streeter




all i can say is about time... is there was a video to be made of one helluva song, then it's about time! originally released as a bonus track on the golden state inspired instrumental comp, Ethnicali, which was a collaborative work between the likes of Vinroc, Teeko, Swift Rock, Donovan Savage, Sophomore, and DJ Rasta Root. oh yeah, pick that joint up!right here.




but yes... as soon as you watch this you'll be familiar with the song... why? for those of you that know me personally, i play this like all the time and you know what... it WORKS all the time. such an ill ass song! don't sleep on dj vinroc as a producer. homie got blaps for days... and wait for The Revealing coming out very soon... i also heard there will be a sneak peek at a track or two on that upcoming DJ Norm Rocwell mixtape joint called Escape(ism). he also another instrumental project out called Beat Freaks (out on iTunes) but anyways..... good choice on using Zumbi (of Zioin I) and Jenisis, who i might add is pretty fly! i love them bay area girls. that's that... and that's what's up.




get the song here: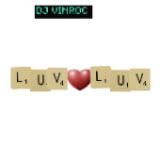 www.thatsthatlabel.com